Future of work
Imagine a place where flexible workplaces, collaboration and connectedness are an integral part of the city. That's HS Kwartier, a hub of creativity, technology and business opportunities in the heart of The Hague's Central Innovation District (CID). This dynamic new place has been designed with a 21st century view of work: naturally lit offices and technologically advanced work and event spaces alongside vibrant cafes, parks and public transport. Because in the city of tomorrow, work is play, and play is work.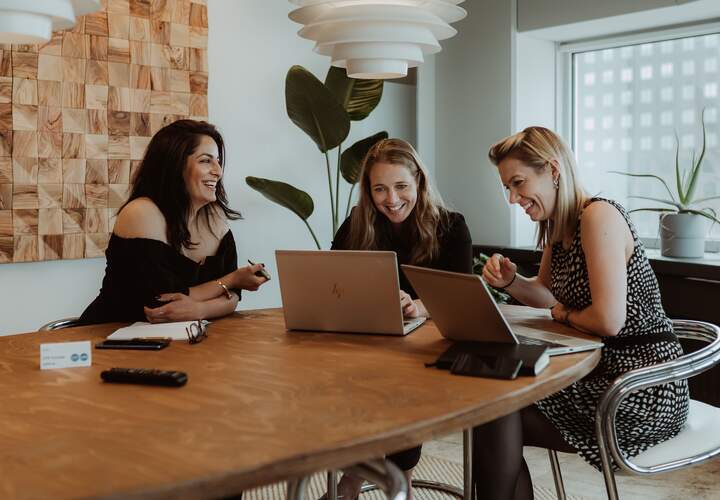 HSK Offices
We offer traditional office spaces and loft offices with a private entrance and a floor space of 300-5.000 m2. These lofts, with their heavy concrete construction, great heights and an atrium, exude the industrial atmosphere of the building. In addition, we offer small upholstered and furnished office spaces starting at 30 m2 .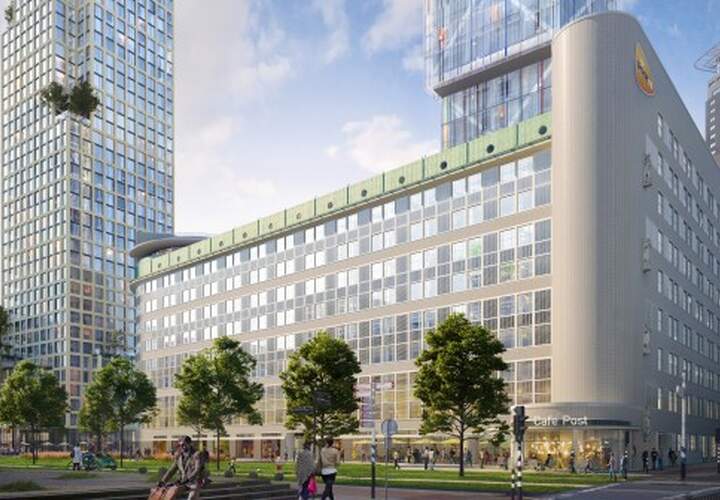 Stationspostgebouw
The monumental Stationspostgebouw is an ultramodern office that makes a deep bow to the past. This unique industrial office building has been redeveloped with respect for the rich history of the building as a postal sorting center. The Stationspostgebouw is operational since mid-2021 and provides space for PostNL's new head office and Stationpost Offices.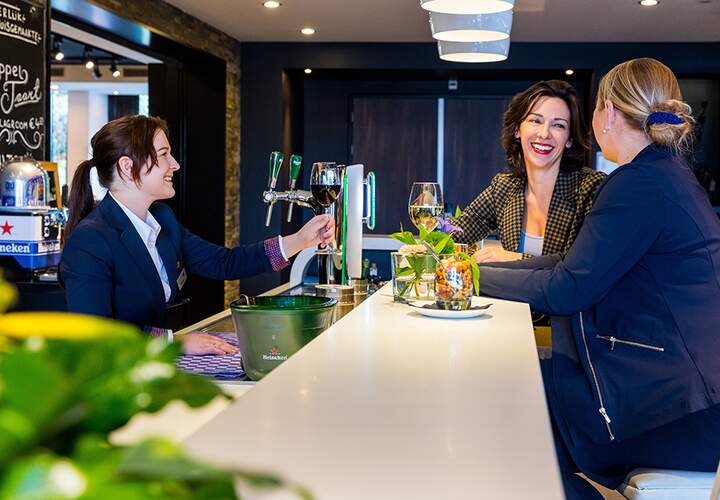 Events & conventions
In HSK Offices you will find Postillion Hotel & Convention Center The Hague . The eighth location of Postillion Hotels has 2.000 m 2 Meeting Center. From January 2022, a Convention Center of 6.500 m2 with a capacity of 1.400 people will be added. The Meeting Center has sixteen meeting rooms, some of which are flexible. Whichever room you book: they all work according to the plug & play concept. So you only have to plug in your laptop. You are most welcome for a trade fair, conference, meeting or business event.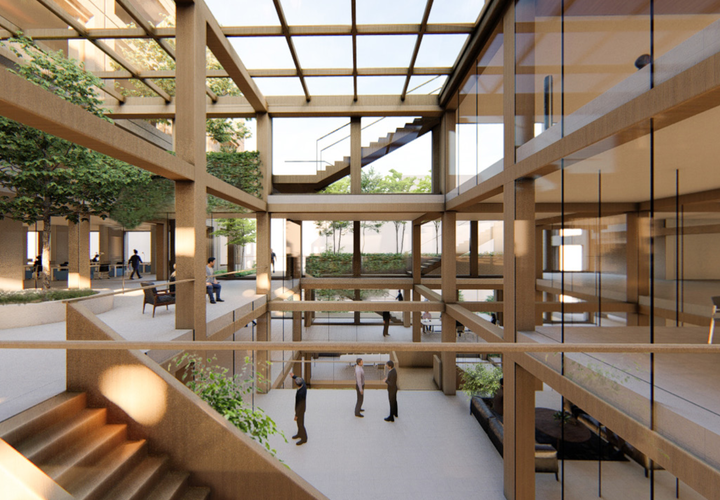 Escher gardens
Escher Gardens will be a high-quality mixed-use building in which living, working and recreation will merge seamlessly. This landmark offers start-ups and established entrepreneurs 10.000 – 20.000 m2 high quality and stylish office space and 1.000 m2 of commercial space in one of the most prominent buildings of HS Kwartier. Estimated start construction: end of 2023.